South Pacific Auto Sales
Owned and operated by the Sell family for the past 25 years is located in Albany, Oregon.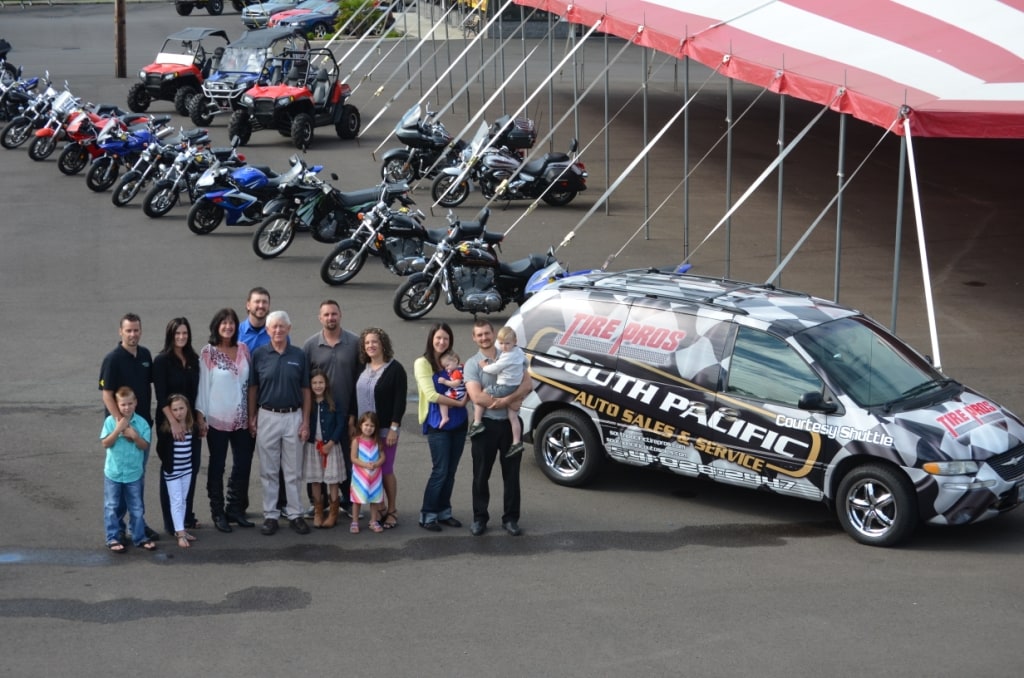 South Pacific opened in 1989 with the vision of excellent customer service, top quality vehicles and doing business with integrity. 
At South Pacific we strive for customer satisfaction and it shows, we take great pride in being part of our community and do our best to show our support throughout the year. We carry a diverse inventory of cars, trucks, SUVs, motorcycles and atvs!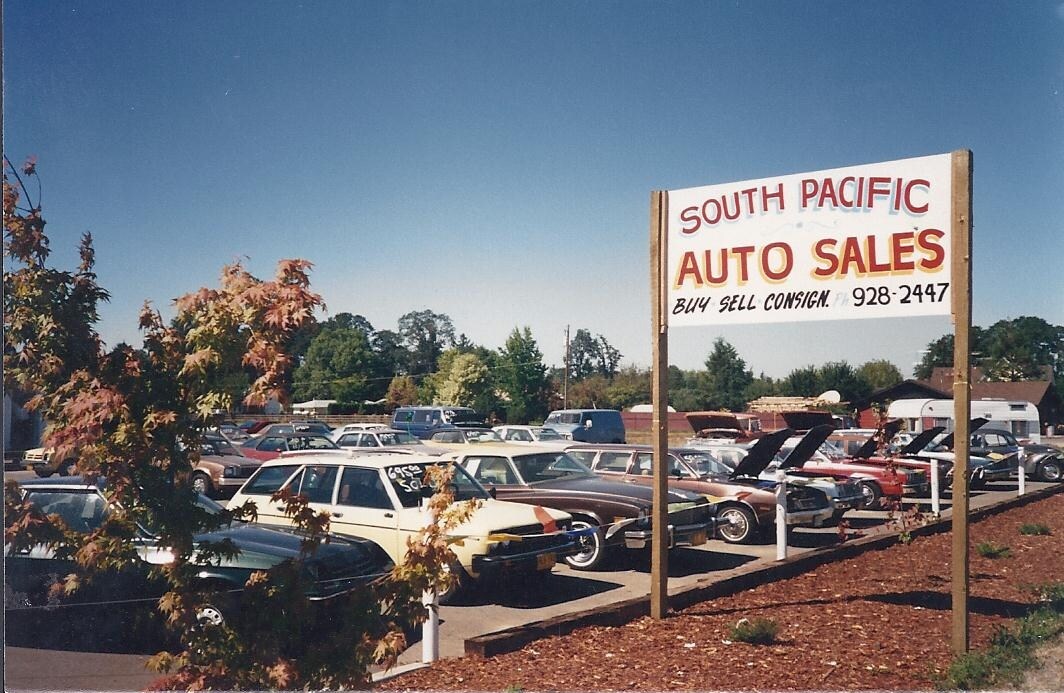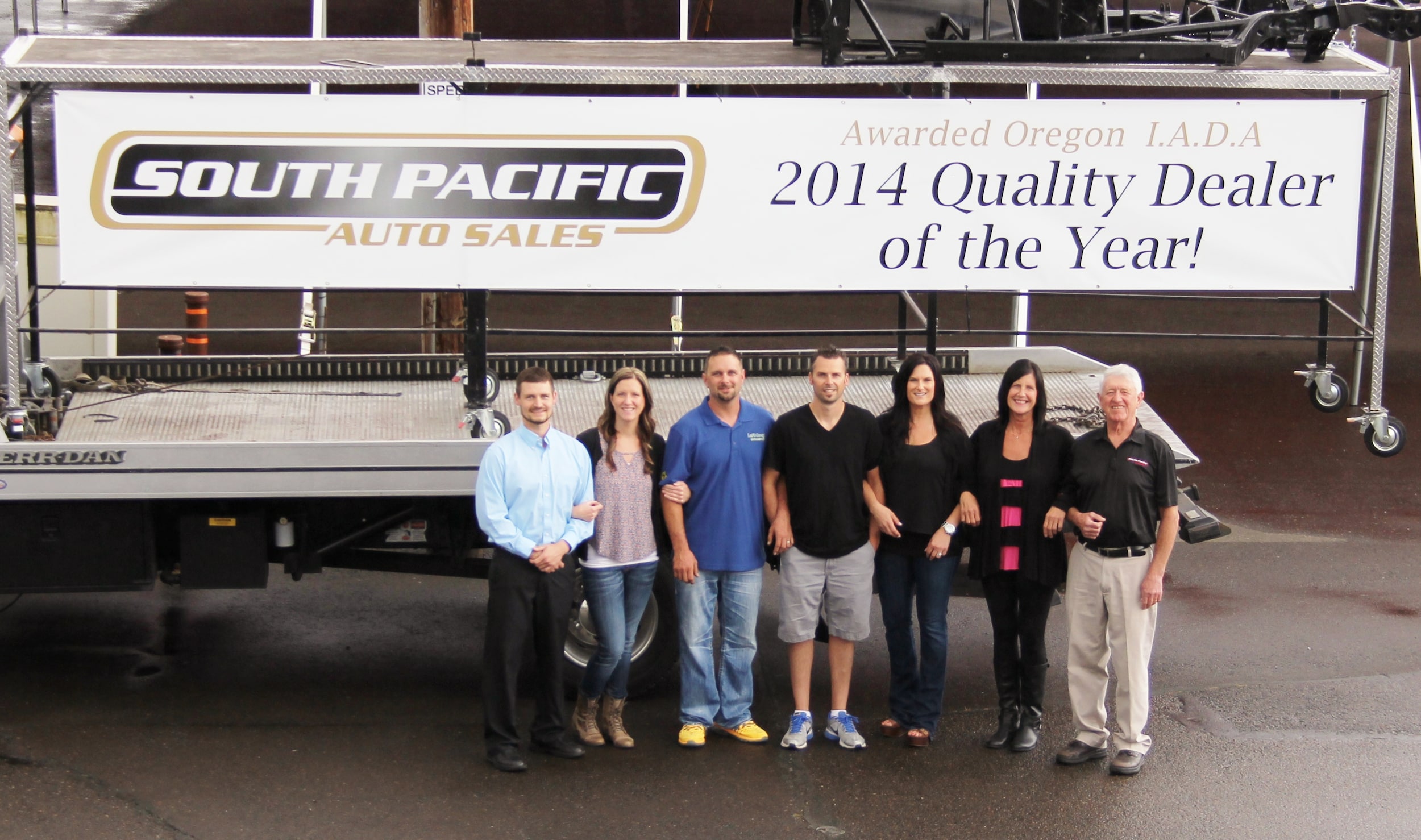 ___________________________________________________________
Customer Reviews:
 "As a first time car buyer, I had a lot of questions and had to really think about how this was going to impact me financially. Mark, my salesman, took his time to answer my many questions and helped me through the process. He treated me with respect and didn't assume I didn't know what I wanted and try to convince me that he had "something much better over here" like some sales people do. They were able to find a lender that worked with my credit history and with payments I could afford.
Thanks Mark at South Pacific!!! I love my Trailblazer!!!"
 "I would highly recommend South Pacific Auto Sales if it's for sales or service. The service department did an excellent job keeping my old car on the road. Even though it was really wore out. I was holding it together because I did not think I could get anything else. Jesse and Kelly in sales were awesome. They showed me how I could afford to get something newer. They worked hard at getting me a loan and fitting it in my budget. This is a stand up place with full service before and after the sale. Thank you very much, I love my new Camry."
"I will preface this review by saying that I absolutely loathe the car buying process. With that said if you are looking for low-pressure, friendly, car-buying experiences I HIGHLY recommend South Pacific Auto Sales! Aaron was my sales person and he was super easy to deal with...absolutely no pressure. He listened to all of my concerns and we very easily and quickly came to an agreement. My experience with John in Finance was AWESOME! He was very patient with me as I had a lot of questions concerning the extended warranty. He was able to answer all of my questions and help me select the best option for my needs. Not to mention, he had an excellent sense of humor! :) As I dealt with both Aaron and John, I felt like I was chatting with friends rather than buying a car. I will be back for future purchases."
"Our experience with South Pacific was awesome. Jesse, our salesman, was more personable and helpful than any other salesman we have ever come across. We had gone in looking for a specific type of car with a specific budget. They didn't have anything that fit what we needed at that time, but weeks later we received a call from Jesse saying they had what we were looking for. He kept his eyes and ears open and remembered us. Jesse got the payments down to a number we could afford. He contacted several banks to get us the best financing option. We are so happy with our experience that we would not go anywhere else in the future. The next time we are looking for a car we will return to Jesse at South Pacific."
"I highly recommend anyone in the market for a used car to go to South Pacific Auto Sales. Their sales man Chris found me the perfect car, low miles, clean and very affordable for my budget. They had great customer service; everyone was very friendly and accommodating. I was in and out of there within the hour. If I'm ever in the market for another car I will definitely be going back."
For more reviews look us up on google, our facebook or yelp page!